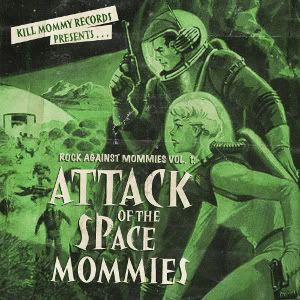 [click on the cover for FREE DOWNLOAD]
25 tracks compilation featuring: Vanny Zero, Nowhere Boy Simon, The Last Merendina, The Big Wireman, Thee Undead Big Blues Shit, With Bubble In The Jungle, Dead Bugs, Ryan Patrick, Cafè Bakunin, Stereo Moon, The Brazierlights In The Window, Johnny Hoodoo, Vaqueros Paganos, Quint Baker, Jim Guittard, Ana Threat, My Pal Dragon, Plakonik Projekt, Thedirtycoast, Therese De Genova, Jon E. Erkkila, Sbirros, Gone Fishing, Mumble Mumble Mumble, Billcarson.
Well, it's finally time for us to celebrate these first two years of activity and our first 25 releases, folks! This first volume of the Rock Against Mommies series is our way to celebrate our work and to thank you all for following us and supporting us. Not only it includes tunes from our previous releases, but it also features some brand new songs from the upcoming ones, 'cause, believe it or not, this is only the beginning. Enjoy it and share it!
Thank you all, people out there... and stay tuned for more amazing homemade stuff!
Special thanx to J Adams from
Wet Ribbons
for the cover art!